Thanks to a newly added feature to block edits, faster text processing, and improved performance around LaTeX syntax, Writefull for Overleaf is now even better than before.

Block edits
It was probably the most-requested feature of all: the ability to add edits to a dictionary or a 'banned list', so that Writefull would no longer suggest these edits. We've added this feature to Writefull's suggestion card–look for the small bin icon, which reads 'BLOCK EDIT' when you hover it. Click this, and the suggestion is added to your list of blocked edits.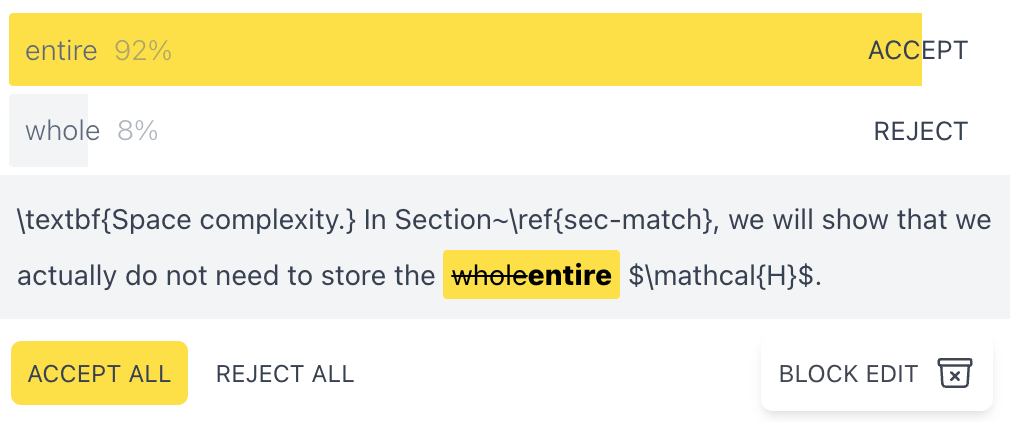 You can always find your blocked edits in your personal Writefull account, accessible from my.writefull.com/login (or click 'sign in/up' on our website). Within your account, click on the button that says 'Manage blocked edits'.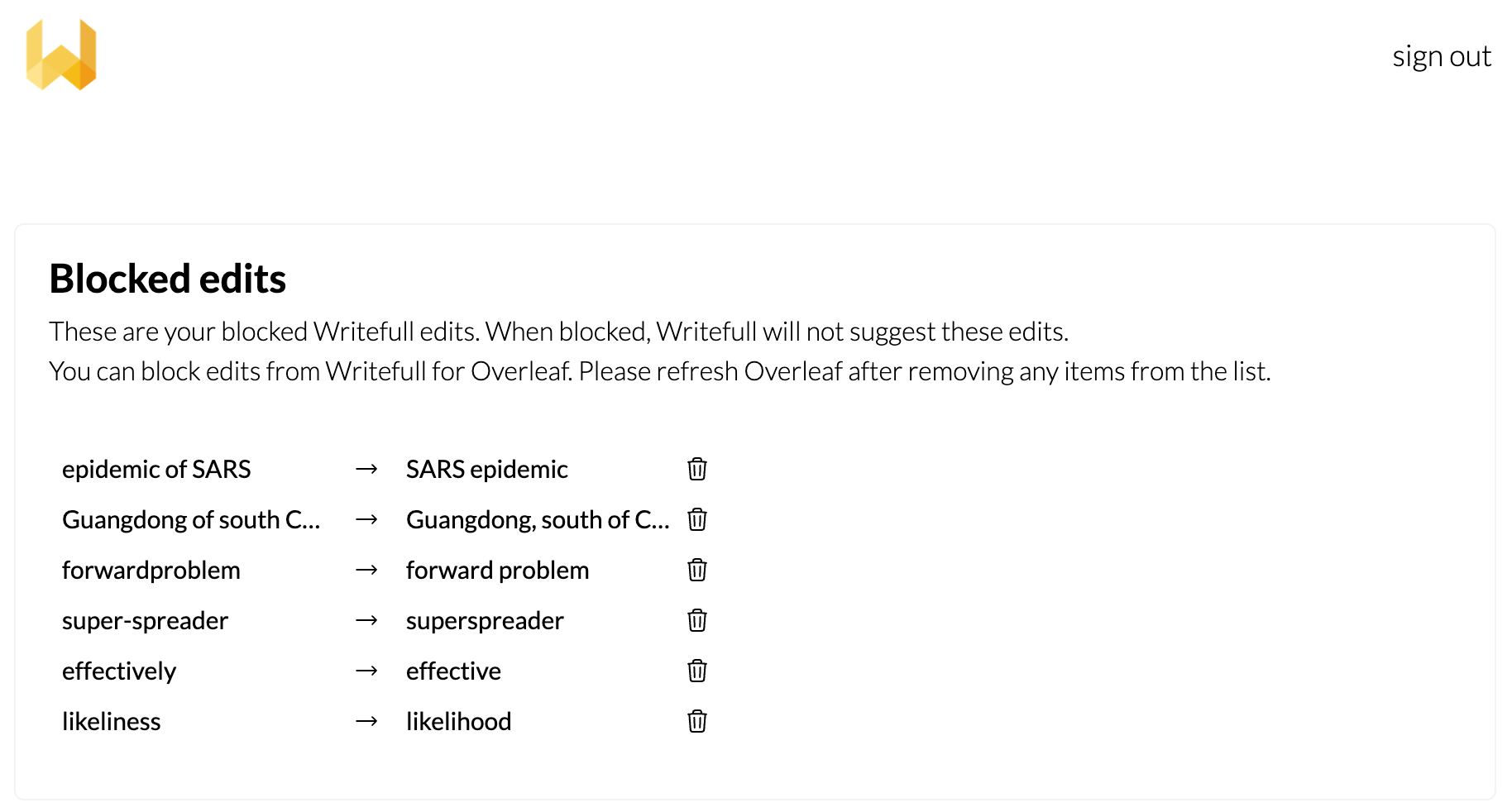 Note that when you've blocked an edit, Writefull will only skip the exact same edit in the future. For example, if Writefull suggests to change 'likeliness rankings' into 'likelihood ranking' and you block this edit, Writefull might still suggest you to change 'likeliness' into 'likelihood' or 'ranking' into 'rankings'–but it will no longer suggest to change 'likeliness rankings' as a whole.

More responsive and stable
We made quite a few changes behind the scenes. The way Writefull processes texts and gives its feedback is now faster and more stable. We're sure you'll experience this yourself when checking your work; there should be less loading time and fewer time-outs.

LaTeX
Ah, the LaTeX syntax–always a joy to work with! Although our models are fine-tuned on LaTeX, we had received some edge cases from users where Writefull suggested changes around or within the LaTeX syntax. There should be less of this now, but if you ever find Writefull interfering with your LaTeX, please let us know at support@writefull.com!