One of Writefull's star features, Sentence Palette, has been considerably expanded to offer an even greater range of academic phrases to incorporate into your texts.



Why is Sentence Palette useful

The Sentence Palette is a collection of sentences and phrases that are very commonly used in academic writing. For whatever section of your research paper, the Sentence Palette gives you the words you need.
Not sure how to introduce the aim of your study, describe the experimental setup in your methodology section, or outline the contribution of your paper in your conclusion? Sentence Palette has you covered.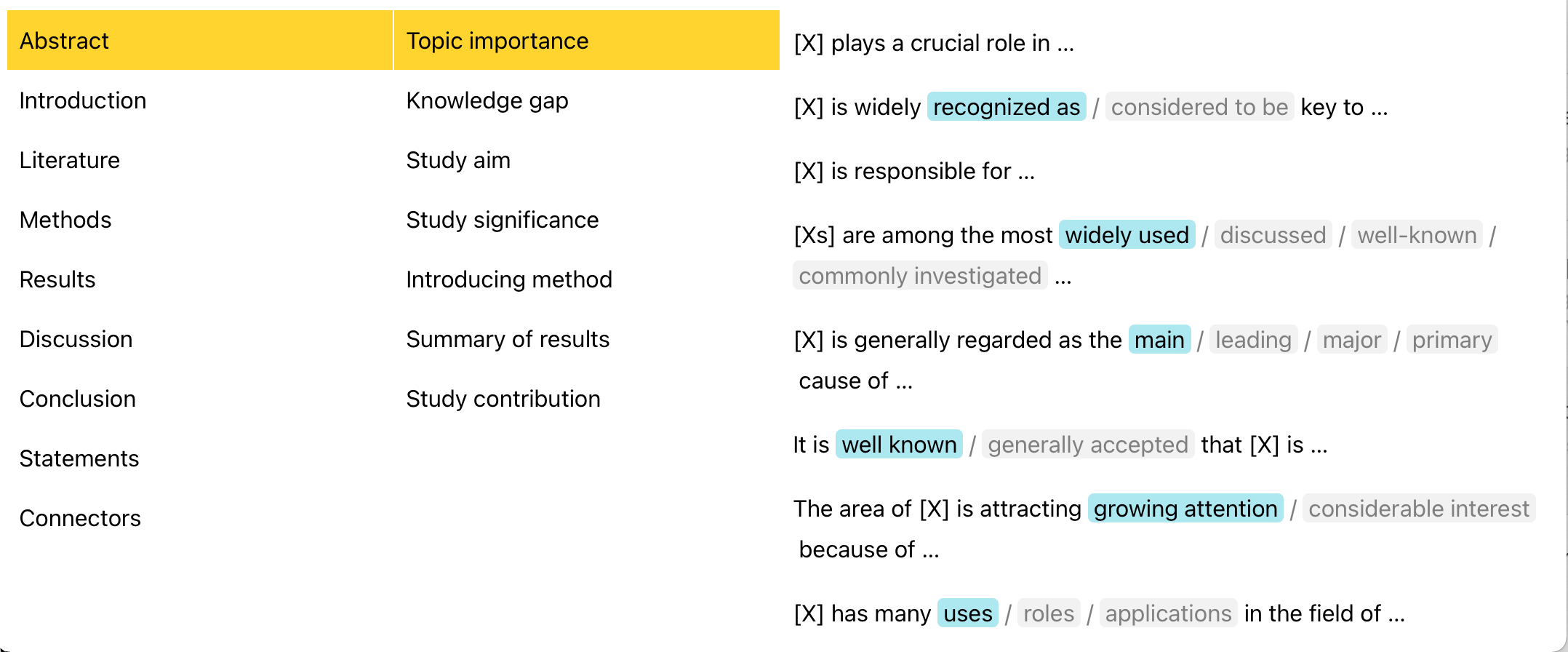 Due to the generic nature of these sentences, there is no risk of plagiarism when copying them into your text.


What's new in Sentence Palette

The Palette has grown from 180 to nearly 600 sentences! New 'Abstract' and 'Statements' sections and plenty of subsections have been added, and existing sections have been enriched with dozens of new sentences - extracted from frequency analyses on our database of scientific texts.

Within each sentence, we've added even more words to choose from, based on collocational patterns observed in the database.


Where to find Sentence Palette

The Sentence Palette is available in Writefull for Word and Writefull for Overleaf. Go check it out now!

About the author
Mélodie is an Applied Linguist at Writefull.