After months of developing, testing, and fine-tuning, we are thrilled to launch Writefull's new language models. Our new models take a big leap in language feedback - leaving other tools far behind in coverage and accuracy.
Writefull's new models go beyond the fixing of individual words: they revise entire sentences. In addition to correcting grammar, spelling, vocabulary, punctuation, and style, they offer rewrites at the phrase- and sentence level. This means fixes in word order, word use, sentence structure, clarity, and more. All while still being trained on scientific papers, giving language feedback tailored to academic writing.
This advanced language check is available to all users of Writefull for Word on Mac, Windows 2016 and newer*, and Word Online. Simply select 'Full Edit mode' to see it in action. To get Writefull's traditional language check of grammar, spelling, vocabulary, punctuation, and style, go for 'Proofread' instead - this mode is enabled by default. Where Proofread may suffice for a quick check, Full Edit gives you a more thorough copy editing-like service.
For both modes, freemium users get to see a subset of the suggestions, while premium members get unlimited use.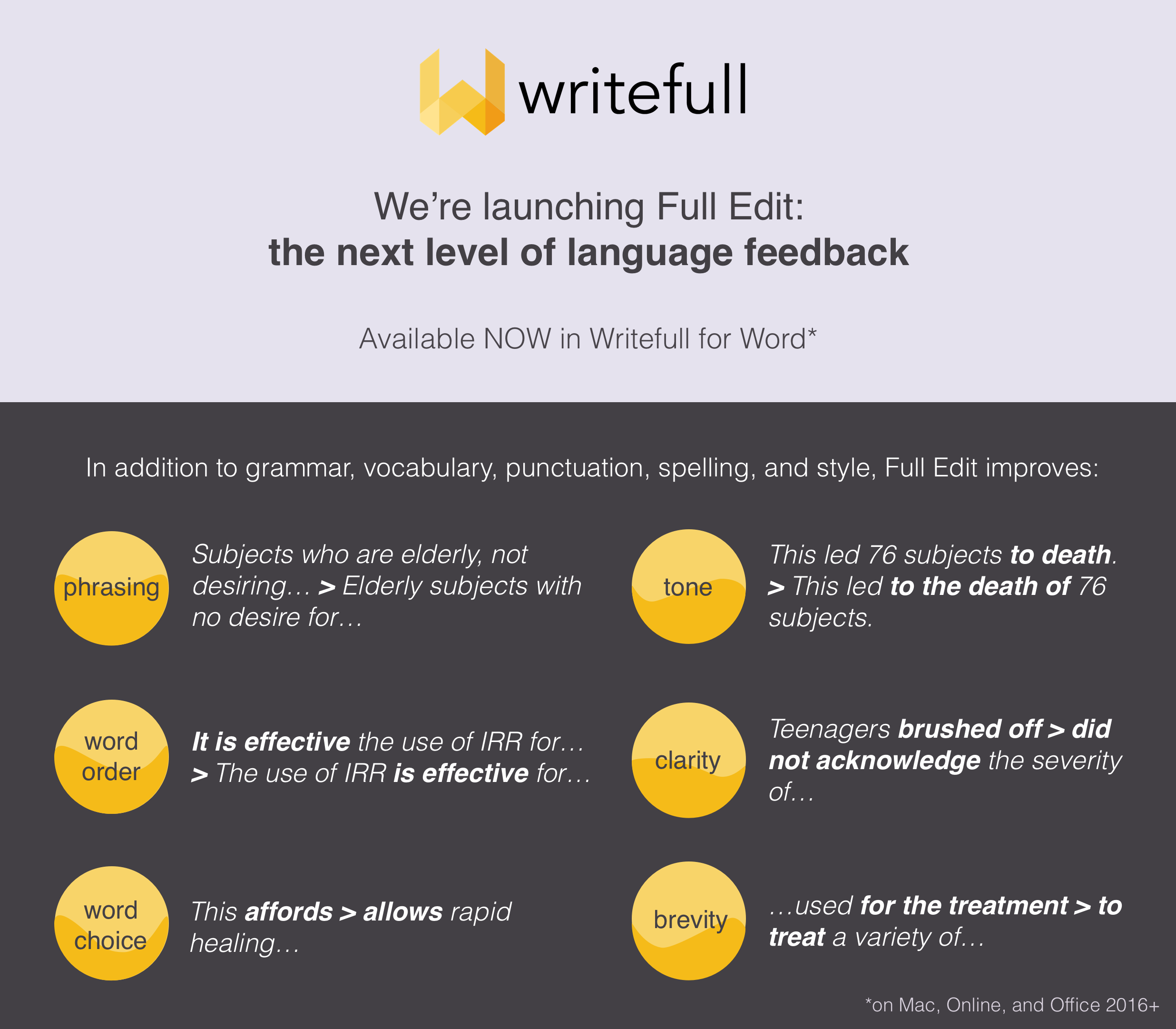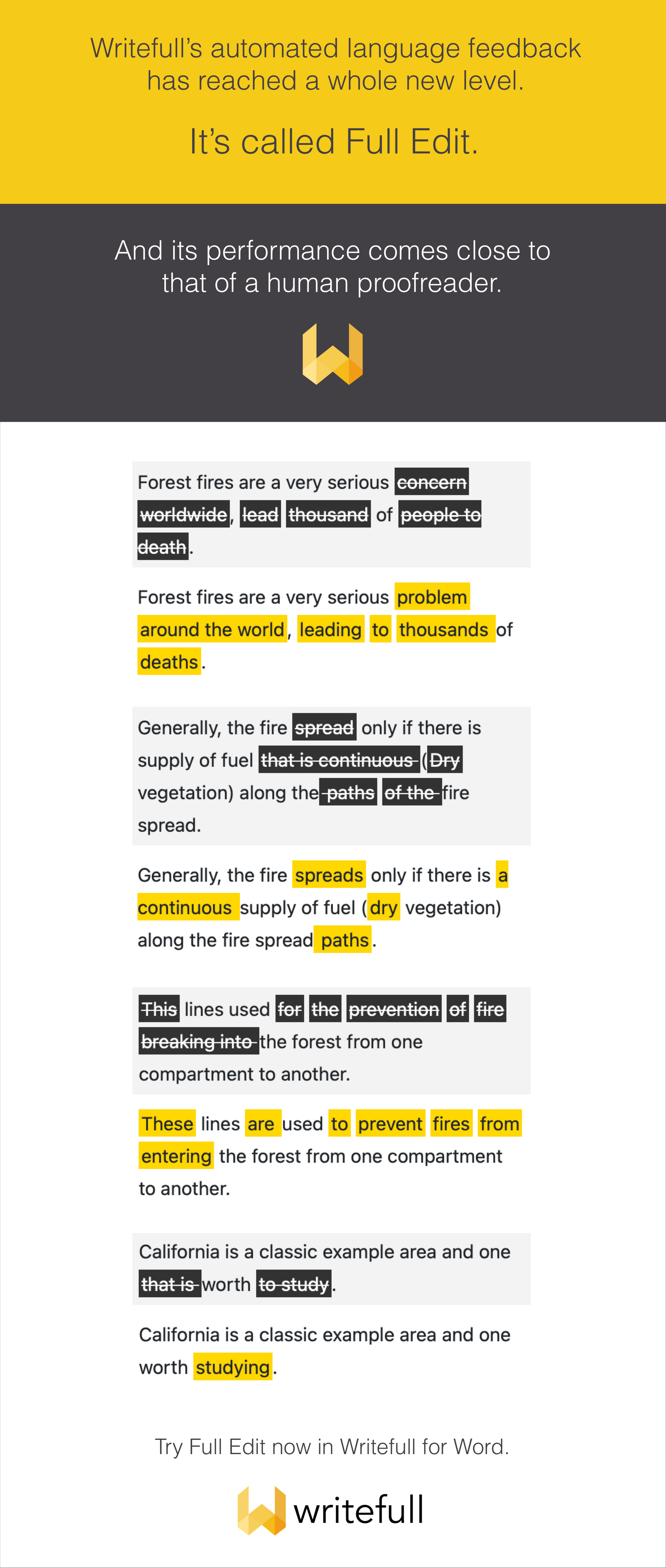 * Follow us on Twitter to get notified when Full Edit is launched for Writefull Revise, Writefull for Overleaf, and Windows 2013 and older.
About the author
Hilde is Chief Applied Linguist at Writefull.