It's the last thing on your mind when writing a paper, but the first thing readers see. Not only is a title important to attract attention, but also to make your work discoverable. In this blog, we give some general tips and ideas of titles for your paper.

Tips
Be precise and informative. Be specific and throw in the keywords that delineate the scope of your research. These may include scientific terminology of the concept being investigated and/or the methodology used, temporal/geographical markers, and any other contextual information.


Be enticing. Perhaps you could ask a question that readers will be keen to know the answer to, or state a particularly novel or striking research finding. Titles in the form of a compelling stance, quote, or wordplay (which will often be followed by an explanatory subtitle) can also work in some cases. But bear in mind that this won't suit all output types, disciplines or journals, nor all editors' tastes.


Be concise. Many article titles stick to a maximum of 10-15 words (often more in Medicine), which is typically enough to describe the focus of your study. Function words like articles can be redundant, so see if you can discard them. Consider using colons to juxtapose information effectively.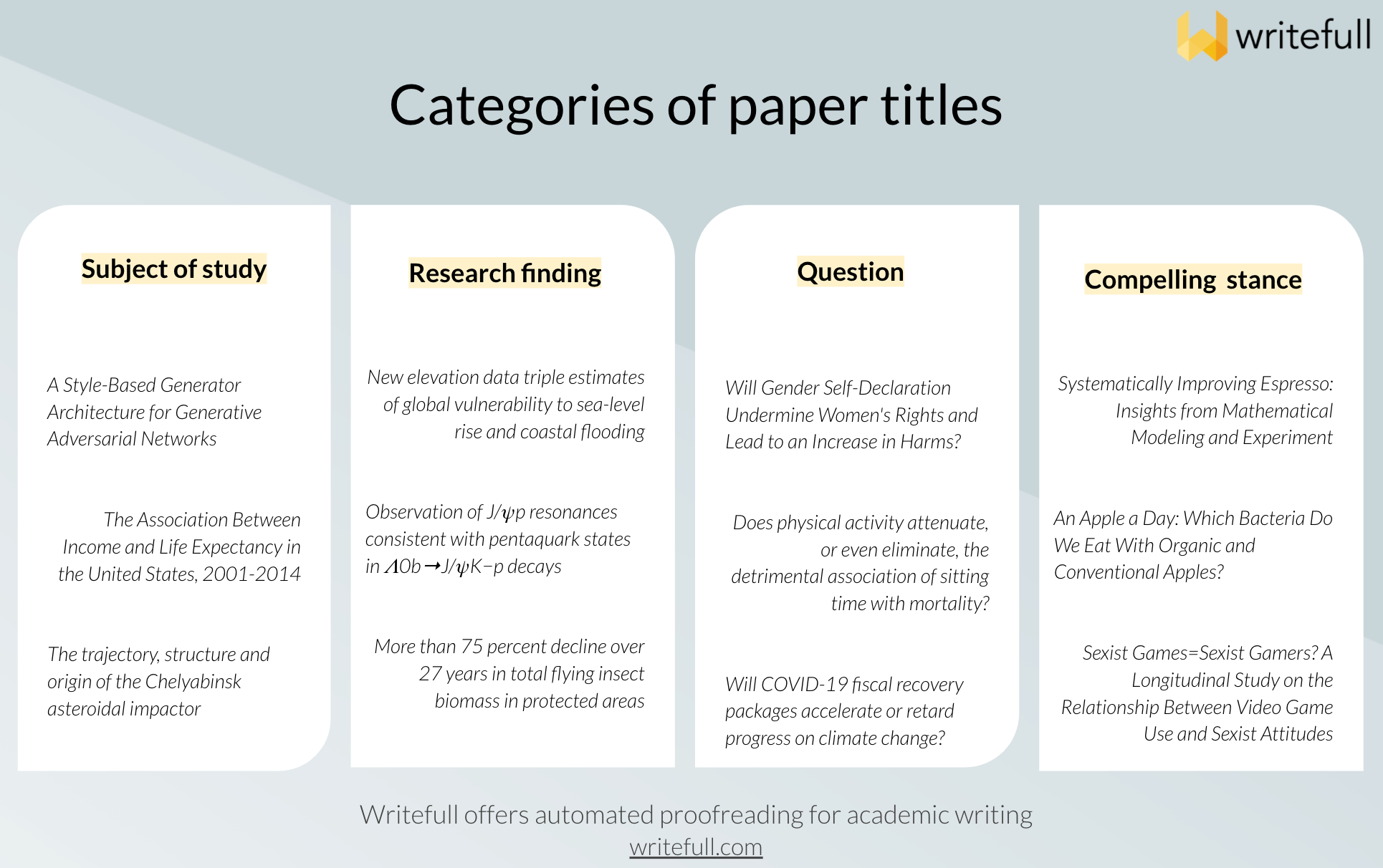 Some inspiration

The below presents different categories of journal article titles, with examples in various disciplines taken from Altmetric's Top 10 annual lists of most-discussed outputs. Note how they illustrate the above tips, and also how they may overlap.
A good title is also error-free!

Try out Writefull and wave these pesky language errors goodbye.

About the author
Mélodie is an Applied Linguist at Writefull.